Wearable ventilator system with the use of ASPINA's 4-piston compressor
Health & wellness

Ventilator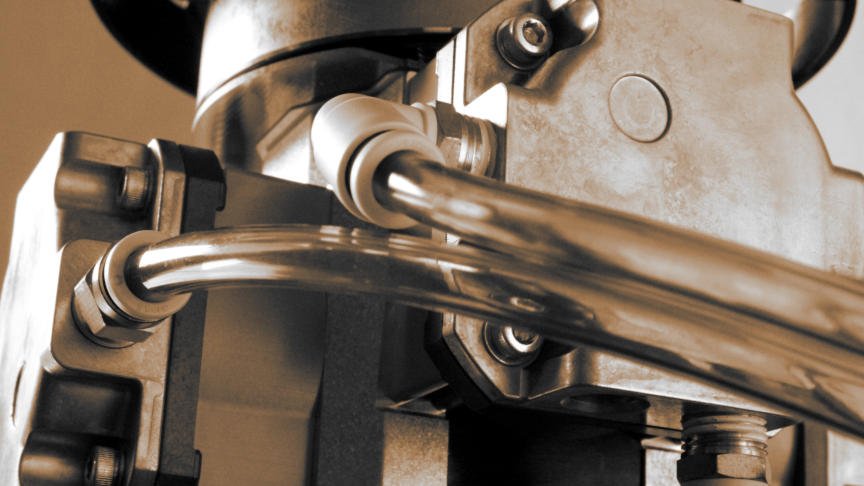 A startup company in medical industry
Challenges the startup company faced for a wearable respiratory device
A startup company had the basis for an idea to develop a wearable ventilator system that offered an opportunity to serve several patient categories.
COPD (Chronic Obstructive Pulmonary Disease) patients could have more mobility and a better quality of life in all stages of the disease.



Lung transplant patients could become mobile more quickly after surgery and improve recovery. Virtually any patient group that required ventilation would benefit.
The challenge was to develop enough air pressure and flow in a relatively small package to make it portable.
During the concept stage, the company was looking for a compressor to be small in size and without an uncomfortable vibration noise. At the time, there were one-piston and two-piston compressors in the market but they did not meet the noise qualifications for the company. That was when ASPINA introduced the new 4-piston compressor.
4-piston and a built-in cooling fan gave the customer value
The design consists of two pistons facing each other and they are synchronized to move back and forth which then suppresses the vibration noise. We also wanted to make the company's ventilator system smaller for them. Our idea was to incorporate a cooling fan with the compressor and the compressor rotates it to blow air to the compressor itself while moving the pistons. This succeeded to eliminate a separate cooling fan in the ventilator system and reduced its overall size.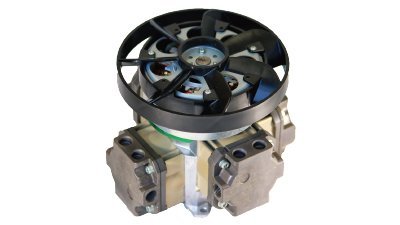 ASPINA 4-piston air compressor for ventilator system with fan for self-cooling
We helped the startup company complete their design of a new product line
Working closely with the client, several modifications were made to improve the thermal and electrical efficiency of the entire system. ASPINA provided advanced engineering services that included CAD modeling, extensive life testing, and system cooling modeling.
Life testing was also provided throughout the entire development process and continues today. Improvement of the life of the product will add real value to the client and the ultimate users of the device. The product was then submitted and approved for sale by the FDA and approved for Medicare reimbursement.
ASPINA customers expanding their businesses
In the end, this startup company was purchased by a $3 billion-dollar medical company. There are now thousands of devices in the field providing improved quality of life for patients. Sales of the device are projected to triple over the next few years.
Life testing continues in order to further improve the device. A new version is in the initial stages of design using a new smaller ASPINA developed compressor, which will be lighter and more portable.
Customer challenges
Wearable ventilator system that was both compact and low noise
Hard to find such compressor in the market
ASPINA solutions
Unique 4-piston mechanism suppresses vibration noise
Built-in cooling fan eliminates separate fan in ventilator system
Comprehensive services helped customer toward their product launch
Contact us for more information
New inquiry

Prototype

Upgrade

Customization

Your spec

Literature

Support

Others