ASPINA announces Detroit area office relocation to accommodate accelerated growth
Press release
Culver City— February 15, 2023, ASPINA America announces today that it has relocated its Detroit area office of nearly 20 years in Farmington Hills to the iconic Albert Kahn designed Burroughs Building at 4100 Plymouth Rd in Plymouth, MI. The office is located on the main floor in suite 100.
"The new office represents ASPINA's commitment to expand our presence in the mid-west and support our sales development mission beyond automotive." says Rex Bergsma, CEO and President of ASPINA America. "This building will provide the new foundation for our growth initiatives going forward."
The offices feature a balance of workplace settings, including both collaborative and private spaces that employees can self-select to accommodate their hour-by-hour needs. The thoughtfully laid out space will help drive innovation and collaboration while providing opportunities for further expansion into additional markets.
The unique office experience caters to the surrounding Detroit culture and history while also reflecting the ASPINA brand. The new facility boasts dramatic skylights and window-walls providing bright natural daylight and unobstructed views, offers onsite dining, a private fitness center, access to a functional outdoor space and other exceptional amenities to enhance the employee experience.
"We are extremely happy to relocate to our new office space in the Burroughs Building" said Rushi Amin, Executive Director of Sales ASPINA America, "The location was selected with our team in mind to cultivate internal and external collaboration, innovation and to be enjoyable".
In addition, ASPINA has joined and is supporting many local associations including, A3 (Association of Advancing Automation), Automation Alley, and Centrepolis Accelerator. The strategic move and membership associations will allow ASPINA to be more centrally located to the industries and communities we aim to expand within. By immersing in the local eco-system, ASPINA can support and collaborate with new emerging markets beyond automotive such as medical, robotics, smart manufacturing, and industry 4.0.
ASPINA, with its wide range of resources and flexible business models, is an excellent partner to companies developing new technologies from concept to mass production. For additional information please contact Rushi Amin, Executive Director of Sales Development at rushi.amin@aspina-group.com.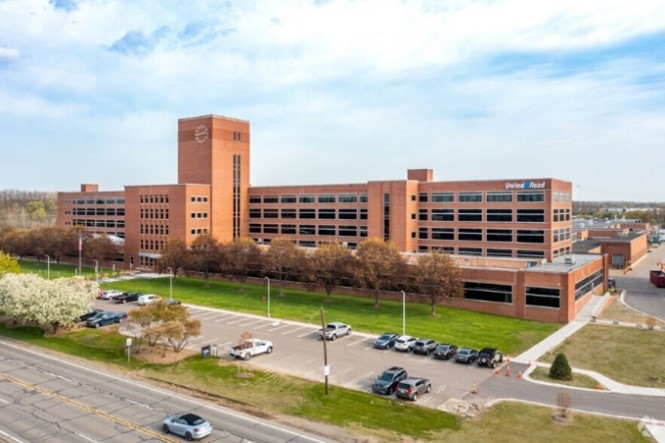 About ASPINA
Established in 1918, ASPINA develops and produces motors and modules in fields such as industrial equipment, home appliances, housing, automobiles, medical care, and welfare. We constantly refine our technology for realizing elements of compact, lightweight, and quiet. In addition to mastering the movement of goods, we work together with our partners to touch the hearts of our end users. Both sales staff and engineers take the initiative to talk to customers to solve problems and make proposals. Our slogan "Engineered to Inspire" incorporates our desire to use technology to create a new future for the world and to touch the hearts of people.

ASPINA Inc.
U.S. Headquarters: Culver City, CA
Website: us.aspina-group.com/en
CEO: Rex Bergsma
Organization: Privately owned
Founded: 1918
#Hashtags
#ASPINA
Social Media:
LinkedIn:
https://www.linkedin.com/company/aspina-america
Contacts:
Marcel Azary - (310) 908-4064, marcel.azary@aspina-group.com