ASPINA developing Reaction Wheels for mass production to address growing demand from small satellite industry
Press release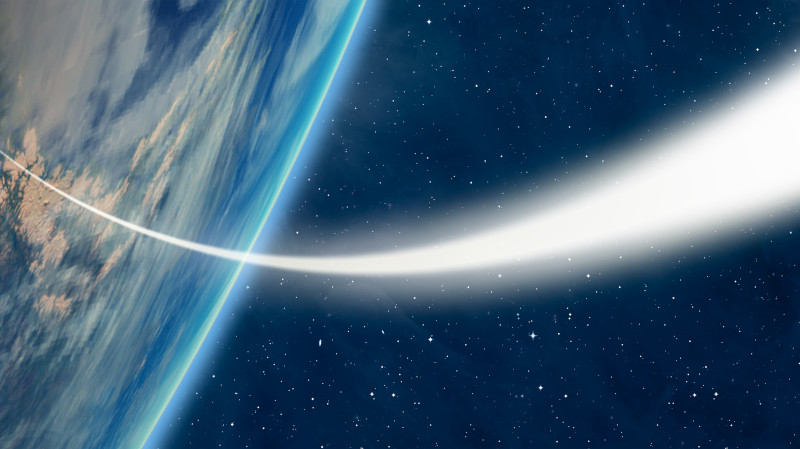 With rapidly growing global launch capacity and an unprecedented number of new and proposed small satellites for telecommunication and Earth observation constellations, space is closer than ever.
At ASPINA, we believe we can unlock further growth of the space industry by leveraging our core technologies and decades of experience accumulated in the automotive and medical industries. Two industries where ASPINA has excelled and require a high degree of quality and reliability. That is why we have launched a project to develop reaction wheels for mass production, a key component to precisely control the attitude of small satellites and CubeSats, and plan to expand our business to the global satellite market.
Main features of ASPINA reaction wheels:
Designed and manufactured in Japan
Low cost
Short lead time
Low disturbance
Compact size
Low power consumption
Reaction wheel for 100kg class satellites
We are currently working on a joint development with AXELSPACE Corporation, a leader in terms of experience and knowledge in launching small satellites. We will continue to collaborate with AXELSPACE in carrying out various tests as space-related products, including test-launching.
Major specifications and commercial conditions:
| Item | Specification (development goal) |
| --- | --- |
| Application | 100kg class small satellites |
| Lead time | Minimum three months |
| Maximum stored angular momentum | >0.35 Nms |
| Maximum output torque | >0.015Nm |
| Mass | Approx. 1kg |
| Envelope | 100 x 100 x 80mm |
| Operating temperature range | -20 to 45°C |
| Radiation | >10krad Total Dose |
| Supply voltage | 18V to 30V |
| Power (maximum angular momentum) | <15W |
| Control mode | Speed or torque |
| Command/Telemetry | RS485 |
| Mission lifetime | 5 years |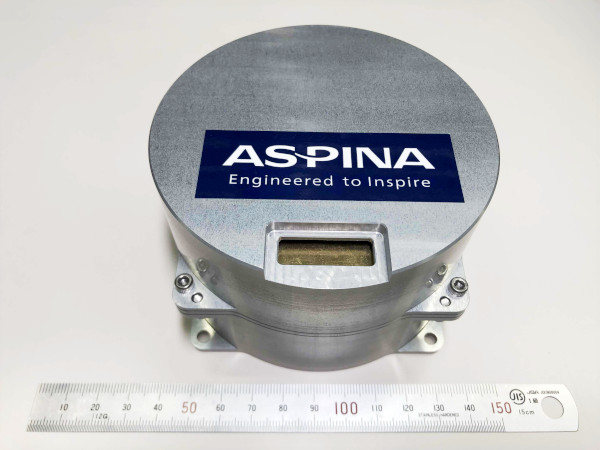 Reaction wheel sample for 100kg class small satellites
Ultra-compact reaction wheel for CubeSat
ASPINA is also working with ArkEdge Space Inc., contracted with Japanese Government, the Ministry of Economy, Trade and Industry (METI), for the Fiscal Year 2020 Space Development and Utilization Promotion Research and Development (development of element technologies related to small satellite constellations (orbit and attitude control technologies)). In this project, we are developing an ultra-small reaction wheel for 10kg class satellites.
ASPINA will continue to develop reaction wheels with reasonable cost and short lead time by using many consumer-grade parts and ensuring quality for new satellite applications. We wish to provide unprecedented value to satellite and CubeSat manufacturers and to their satellite data customers and users.