Stalled project to develop more energy efficient model restarted by proposal from ASPINA
Life environment

Refrigerated showcase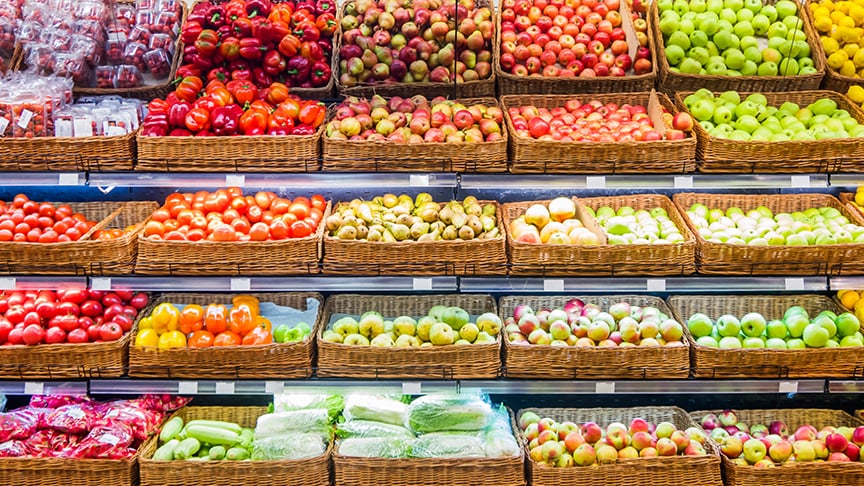 Company G: develops refrigerated showcases
Rising demand for energy efficiency - Where to start?
"Refrigerated showcases account for 50% or more of in-store power consumption!" So said a convenience store chain, one of company G's customers. The customer was asking company G whether there was anything they could do to reduce this power use.
Company G reports that demand for refrigerated showcases from convenience stores and supermarkets remains strong due to the opening of new stores. Along with this, however, company G is also conscious of the greater demand for improvements in energy efficiency ever since a huge earthquake struck an area where many convenience stores have been developed in the past and there were problems such as insufficient power supply to these stores due to large-scale power outages and rising electricity costs. Stores were hit hard, and company G recognized that the need for saving electricity in stores was much higher than before.
Company G had already made a number of changes to improve the energy efficiency of its refrigerated showcases over previous years, including switching to LED lighting and changing the structural design to improve refrigeration efficiency.
However, one particular area remained that had yet to be addressed: the fan motor and its peripheral components.
We (company G) knew a new motor would cut power consumption, but...
Company G's existing product range had all used alternating current (AC) motors for reasons of product cost. Aware that direct current (DC) motors would reduce power consumption, it had previously looked into making the switch to DC motors.
However, doing so would require a large number of additional modifications, including the development of a circuit board for DC motor control and design changes to make space for the DC motor and controller PC board. When it estimated how much development work would be needed and how much it would cost, the company found that these were much too high to justify the change. In the end, it had abandoned the idea of using DC motors.
On revisiting the matter, company G failed to find any alternative ways around the problem and as a result development of new showcases stalled.
Ultimately, they consulted with ASPINA, as they had done in the past.
Development back underway after advice on how to incorporate a DC motor without changing the controller PC board
The ASPINA sales person who fielded their inquiry responded by informing them that there was a way to adopt DC motors and still keep the same controller PC board design. What he proposed was ASPINA's AC-driven brushless DC motor.
As he explained, "The AC-driven brushless DC motor is designed to combine energy efficiency with the simplicity of being able to drive a DC motor using an AC power supply. This DC motor is also used in Europe where there are strict environmental standards for power consumption."
The greatest advantage of this DC motor is that it enables the motor alone to be replaced while keeping the controller PC board for the AC motor unchanged . Because AC-to-DC conversion is done inside the motor unit, no redevelopment of the controller PC board is needed. Company G realized that this would eliminate the time and cost associated with controller PC board design.
Furthermore, the replacement of AC motors with AC-driven brushless DC motors improves energy efficiency by about 50% on average. The company became confident that use of the new motor would deliver the energy savings its customers were asking for.
Quick solution made possible by ASPINA staff with extensive expertise in fans as well as motors
When informed that the proposed motors are custom products that can be supplied in small quantities, company G concluded that the showcase production volume could be fine-tuned to suit the variability in demand for showcases, and the quantity of motors ordered could be fine-tuned accordingly. The company commenced development of showcases that would satisfy the energy efficiency criteria of its customers. Considering it to be of great benefit, company G took the unusual step of inviting ASPINA to participate in this project at the product development stage. Providing advice to company G on how to use ASPINA components with its products (thereby adding value for the company), ASPINA was able to help the company accurately identify its needs and to design the best components to satisfy them.
ASPINA has expertise in fans as well as motors and provided advice from staff with specialist knowledge in this field. This advice was one of the reasons why the new showcase was readied for market more quickly than the company had anticipated. Without such advice, company G would have had to come with its own ideas for tackling several issues involving the fan, which would have taken a long time to develop and test. ASPINA's advice helped it quickly solves these issues, allowing the development of company G's products to proceed smoothly.
The new energy-efficient showcase featured the AC-driven brushless DC motor and successfully achieved its power consumption targets.
Customer challenges
Improvements to the motors' fans were needed to make products more energy efficient.
While they knew that DC motors consume less power, major design changes would have been needed.
ASPINA solutions
ASPINA proposed to use an AC-driven brushless DC motor that can keep the same controller PC board design.
The motors can be customized even for products produced in small lot sizes.
ASPINA's product design expertise facilitated the development of the customer's products.
Exhibition information
Related information
Contact us for more information
New inquiry

Prototype

Upgrade

Customization

Your spec

Literature

Support

Others