ASPINA supports startup product development through rapid prototyping
Press release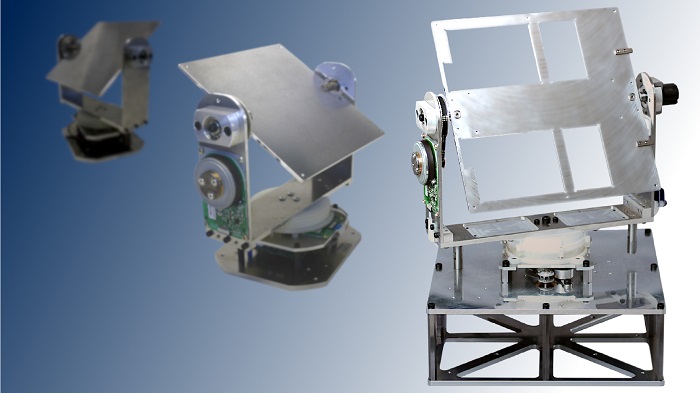 ASPINA supports startup product development with our motion control expertise, as was the case with Company D, a university startup. Because Company D only had a rough idea of how they wanted their product to move, they were having trouble creating their prototype at early stages of development. ASPINA addressed this issue by using a prototype sample that we had developed for a different project. By trying out this prototype first, and repeating a rapid cycle of prototyping and evaluation, Company D and ASPINA were able to work out the required specifications, and develop the product with speed. By collaborating with ASPINA, a smoother and quicker launch of product to the market is made possible.
Rapid prototyping for startup product development - ASPINA's collaboration with Company D
University startup Company D, was trying to commercialize an ultrasonic speaker that delivers sound to a specific person. The product incorporated a pan tilt mechanism that points the speaker in the desired direction, but they were having trouble creating a prototype that can realize this feature. Company D decided to look for a manufacturing company that has the ability to help out with this issue, but was unsuccessful. This was when they contacted ASPINA.
The reason Company D was having trouble finding a manufacturer to work with, was because they only had a rough idea of how they wanted to their product to move, and had not clarified the performance they wanted from the pan tilting mechanism, nor the way it works with the speaker system. The dilemma here, is that most manufacturers aren't able to build a prototype without specific requirements, but determining these and building a prototype from scratch would take a considerable amount of time.
The method ASPINA proposed to address this issue, was to use a prototype sample from a different project that could perform a similar motion to Company D's pan tilt mechanism. The idea was to try this prototype first, evaluate its performance, identify what we need or don't need, and reflect what we learn on the next prototype. By repeating this cycle of prototyping and evaluation, Company D and ASPINA were able to gradually work toward the required specifications.
"It was good that we were able to notice and learn a lot at the first stage of prototyping, which used the similar sample." Company D recalls. "We were able to proceed with the prototyping and development step by step, saying, 'Let's realize this function in the next prototype." Through this collaboration with ASPINA, Company D found how important it is to implement prototyping and evaluation as early as possible in order to see how the entire product would work and identify the requirements.
Bringing a product to the mass production stage is a long road, but ASPINA has years of accumulated experience and know-how of drive systems and motors to support your journey. We also understand the needs unique to startups, and will enable a smoother and quicker launch of your product to the market.
Further information on the collaboration with Company D and ASPINA can be found on the article below. If you have any questions, or would like to hear more from us, please feel free to contact us from our form.